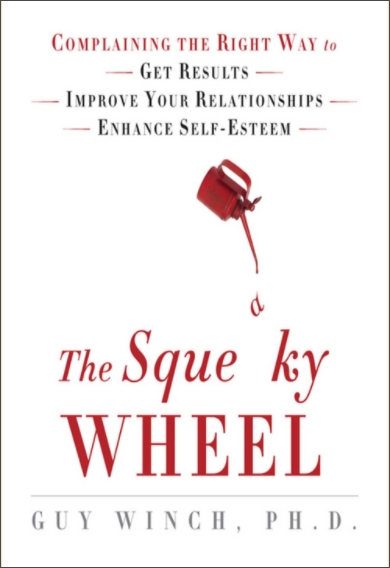 How is it we voice our complaints to everyone… except the people who can resolve them?
The Squeaky Wheel unpacks our complaining psychology and explains the emotional and real world price we pay for our complaining ineffectiveness. Using hilarious stories from the headlines as well as compelling cases from his private practice, Winch teaches us how to convey complaints effectively to everyone from customer service in ways that will change our lives and relationships for the better.
Guy Winch has brought a new twist to complaints that I've never seen in thirty years in the field. He clearly outlines — using entertaining stories — new methods and benefits for both consumers and those dealing with complaints. This is the most stimulating contribution to the field in a decade.
Not only does Winch provide the recipe for "a complaint sandwich," (a novel, step-by-step process for complaining, using the parts of a sandwich that correspond to the components of a complaint), but he also focus on effectively interacting with loved ones, customer service reps, and our communities. His conversational tone is infused with humor, making his first book a thoroughly enjoyable read.
Kicking and screaming not doing the trick? Try a complaint sandwich!
Foreign Editions: Click Image to Purchase