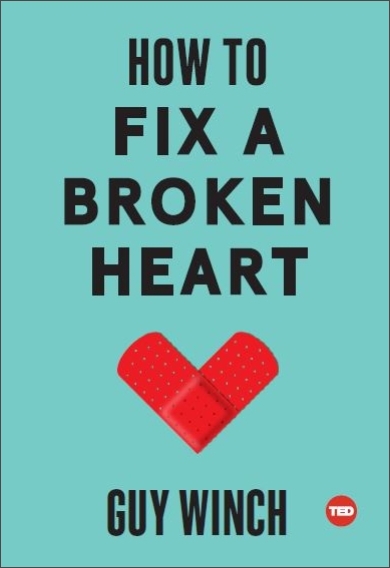 Real heartbreak is unmistakable. We think of nothing else. We feel nothing else. We care about nothing else.
Through compelling research and new scientific studies, How to Fix a Broken Heart focuses on two types of emotional pain that are often marginalized—romantic heartbreak and the heartbreak that results from the loss of a cherished pet—and reveals how these two grief experiences impact our brain and our behavior, how being deprived of recognition, support, and compassion complicates our recoveries, and the steps we can take to take control of our lives, heal and move on.
WELL-RESEARCHED AND DEEPLY PRACTICAL, HOW TO FIX A BROKEN HEART PROVIDES THE VALIDATION, COMFORT, AND HOPE ANYONE WHO IS HEARTBROKEN DESPERATELY NEEDS. Weaving compelling case studies from his private practice with surprising scientific findings, Winch illustrates how little we actually know about this universal experience and why our misconceptions will set us back and delay our recovery. This compassionate and eye-opening book is a must read for anyone mourning a lost love or a cherished pet, and a compelling argument for recognizing these poorly acknowledged forms of grief.
Given how intense an experience heartbreak can be, it's crazy that society's main advice for it is "take it day by day, and eventually you'll get over it." I first heard Guy Winch talk about heartbreak at TED and was fascinated—and the book is even better. A GREAT READ FOR ANYONE GOING THROUGH HEARTBREAK, ANYONE TRYING TO HELP SOMEONE GO THROUGH HEARTBREAK, OR ANYONE WHO SIMPLY WANTS TO UNDERSTAND HUMANS BETTER.
Foreign Editions: Click Image to Purchase