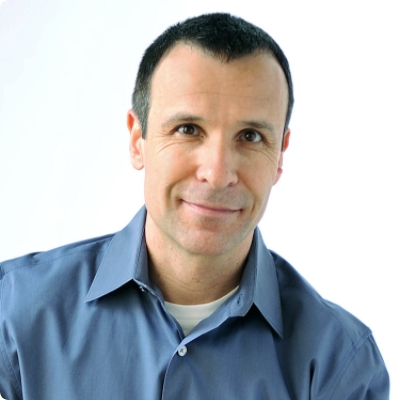 I grew up with my identical twin—which, of course, made me an expert at spotting favoritism. So when I became a psychologist it didn't take me long to recognize how much we favor our physical health over our emotional health. For example, if we get a cut we can tell just by looking at it whether we need a bandage, a stitch, or an ambulance. But when we sustain an emotional wound like rejection or failure, we have no idea how to gauge whether the wound is deep or whether it requires emotional first aid and few of us would know how to 'treat' it ourselves if it did.
As a psychologist I find that unacceptable. Our physical health and our emotional health are the twins of our general wellbeing, and as such, we should treat them equally.
I'm considered to be a leading advocate for integrating the science of emotional health into our daily lives, workplaces and education systems—but that's not how I started out.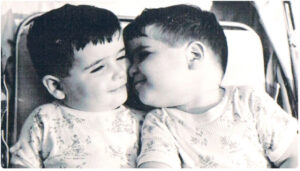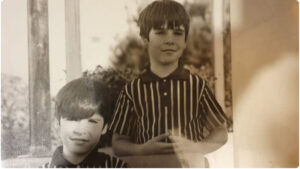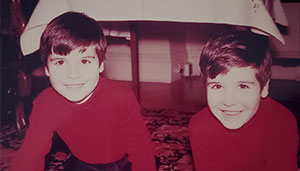 I received my Ph.D. in clinical psychology from New York University back in the day (more like back in the decade…okay, it was last century). I did post-doctoral work at NYU Medical Center, joined the American Psychological Association, and opened a full time private practice. Every week I made sure to spend an hour or two reading research journals. Whenever I came across studies that seemed relevant for one of my patients I would tell them about the results or translate the 'researchy' findings into practical interventions or techniques they could use.
Some years later I had an idea for a book about the psychology of complaining. I mentioned it to a literary agent at a holiday party and she pointed an excited finger at me and said, "Write a book proposal!" Two years later, The Squeaky Wheel: Complaining the Right Way to Get Results, Improve Your Relationships and Enhance Self-Esteem (Amazon KDP) was published. I also started writing the Squeaky Wheel Blog on PsychologyToday.com.
Recognizing the need for more science-based popular psychology books, my agent urged me to compile all the study-based techniques and interventions I had been suggesting to my patients over the years and make them available to the public. Emotional First Aid: Healing Rejection, Guilt, Failure, and Other Everyday Hurts (Plume, 2014) came out two years later. The book inspired my first TED Talk Why We All Need to Practice Emotional First Aid, which went viral and amassed 10 million views. The idea of practicing emotional hygiene and improving our emotional health clearly hit a nerve.
In 2017 I gave my second TED Talk How to Fix a Broken Heart which also went viral, garnering 5 million views in its first year alone. One year later, I published, How to Fix a Broken Heart (TED Books/Simon & Schuster, 2018) which covered both romantic heartbreak and pet loss. TED then asked me to become their first ever columnist and create a science-based advice column Dear Guy. My third TED Talk How to Turn off Work Thoughts During Your Free Time came out in December of 2019 and hit one million views in less than three weeks. I'm also the co-host of the Dear Therapists podcast with Lori Gottlieb. The podcast is executive produced by Katie Couric for iHeartRadio and available wherever you get your podcasts.
Looking back over this past decade fills me with gratitude. I've had the honor of working with physician organizations, law enforcement, banking and financial institutes, mining companies, teaching associations, and many other companies, corporations and organizations, in both speaking and advising capacities, and I joined the advisory board for Alma, a community of therapists, coaches, and wellness professionals. My books have now been translated into 27 languages, I've had the privilege of speaking across the world, and I've even appeared in a primetime television show in Japan about my work.
Yet despite how the concept of emotional hygiene and the principles of emotional health have been embraced, we are still far from where we should be. We're living in a time of heightened stress—geopolitical, economic, climate-related, societal, and individual—and this increased emotional burden is not being sufficiently addressed. Despite being more connected than ever—at least electronically—we face a global loneliness epidemic that is impacting the mental and physical health of multitudes. In short, there is more work to be done.
While I plan to keep up my own efforts in this regard, what grounds me most and what makes me grateful every day are the people I work with face to face. To the many who have 'sat on my couch' over the years and bravely opened their hearts to me, trusting me with their lives, their hopes, their fears, and their dreams—I cannot thank you enough.